TOYOTA WINDSHIELD REPLACEMENT
Toyota Windshield Replacement Cost
Wondering how much does it take for any Toyota windshield replacement?  Considering your concern about how much a Toyota windshield replacement cost you have to keep in mind that the cost of replacing your Toyota's auto glass depends on a number of factors, including Year, model, type of glass and technology options on the windshield glass. Thinking about rain sensors and adaptive cruise control. Thinks like these add difficulty to the replacement windshield costs and, as well about time to completion. Be sure you have your VIN number ready and, submit your quote request!
Anyone who experience a broken windshield should have all these information hands ready before you call Castle Auto Glass for Toyota windshield replacement. Let me tell you that when a broken windshield of a Toyota Tacoma, Camry, 4Runner, RAV4, Highlander or even a Toyota pickup, for the windshield replacement always the first question is about how much does it cost to replace a Toyota sedan or a Toyota pickup auto glass or side or back windows replacement. If you are owner and don't have insurance of any Toyota Camry windshield, price may blow out your mind when you request windshield replacement quotes to inexperienced local auto glass shops.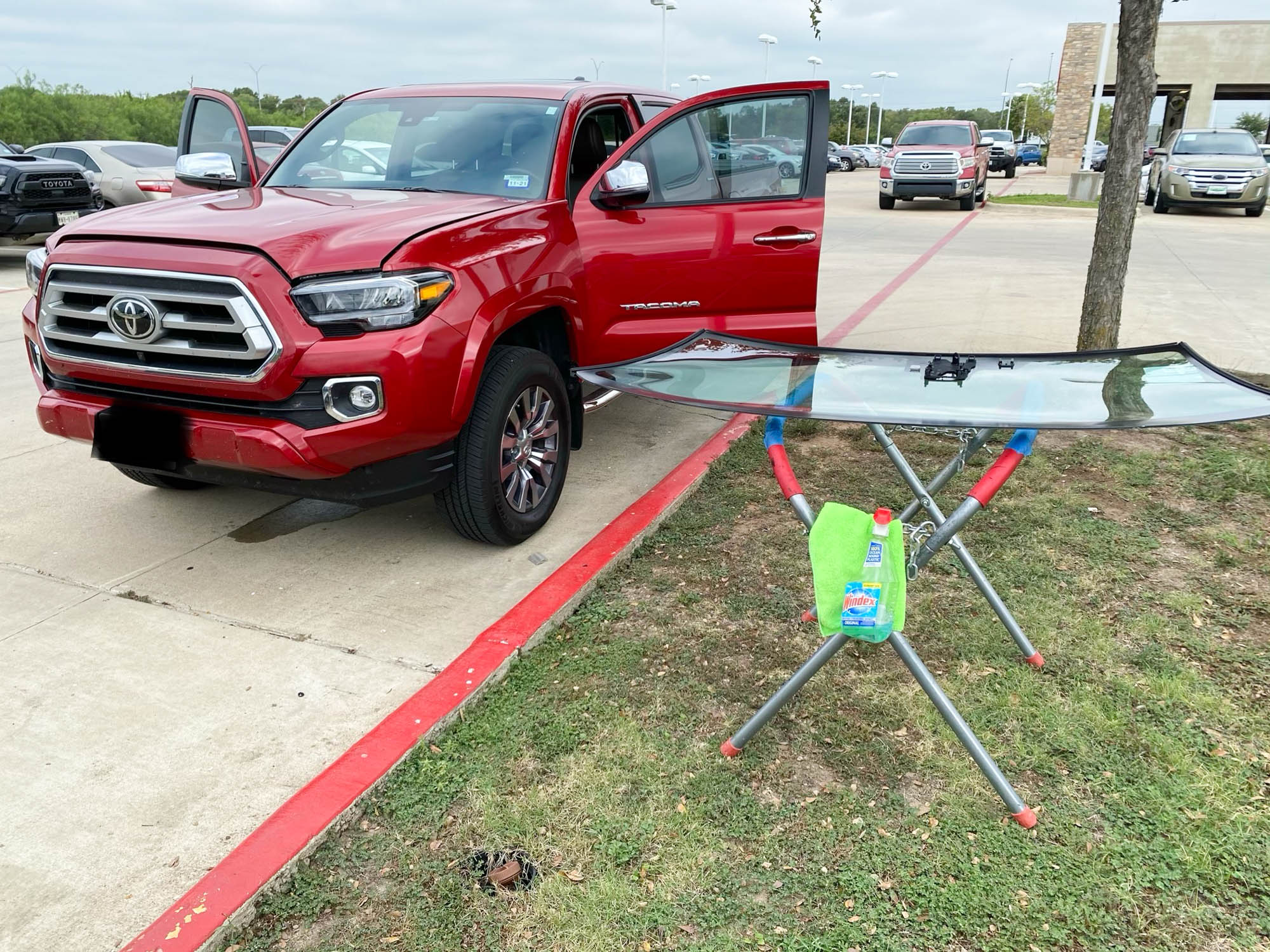 Toyota Auto Glass Repair & Replacement
You must be ready to specify for side glass, door glass, vent glass, quarter glass or back glass - also called, rear windshield or rear glass. Good to know that peace of mind comes always when you ask for Toyota windshield replacement quotes to a professional company. Castle Auto Glass can provide you with all Toyota windshield replacement quotes and, cost price estimate for Toyota pickup windshield replacement even if you don't have insurance. And if you need OEM Toyota windshield replacement cost you arrived to the right place because our prices are lower and very competitive. 
Most Toyota auto glass windshield replacement problems can be solved with just a quick phone call. You must specify if it is chipped windshield repair, scratched windshield repair or cracked windshield repair. Prices can range from anywhere $200 to $600. We can provide to you Toyota windshield replacement cost and, Toyota windshield replacement warranty; so you can take a quick decision. We are ready to complete any year and model of any Toyota pickup windshield replacement promptly and the way you want it. The only thing you need to do is...Give Us a Phone Call Right Now!